Guided Tours.
We are the largest apple processing company in Hesse. When the apple harvest begins in September, we run at full speed. The scent of apples spreads in every corner of our winery. Everyday regional apple farmers bring us their fresh, healthy apples.
Guest are very welcome in our family winery: Experience at first-hand how fresh apples are turned into first class hard ciders and healthy juices. Guided tours are possible every work-day of the week in the period from March to mid-December.
If you are interested, please call us at 069-7899040 or email us at info@possmann.de to discuss your preferred date and time.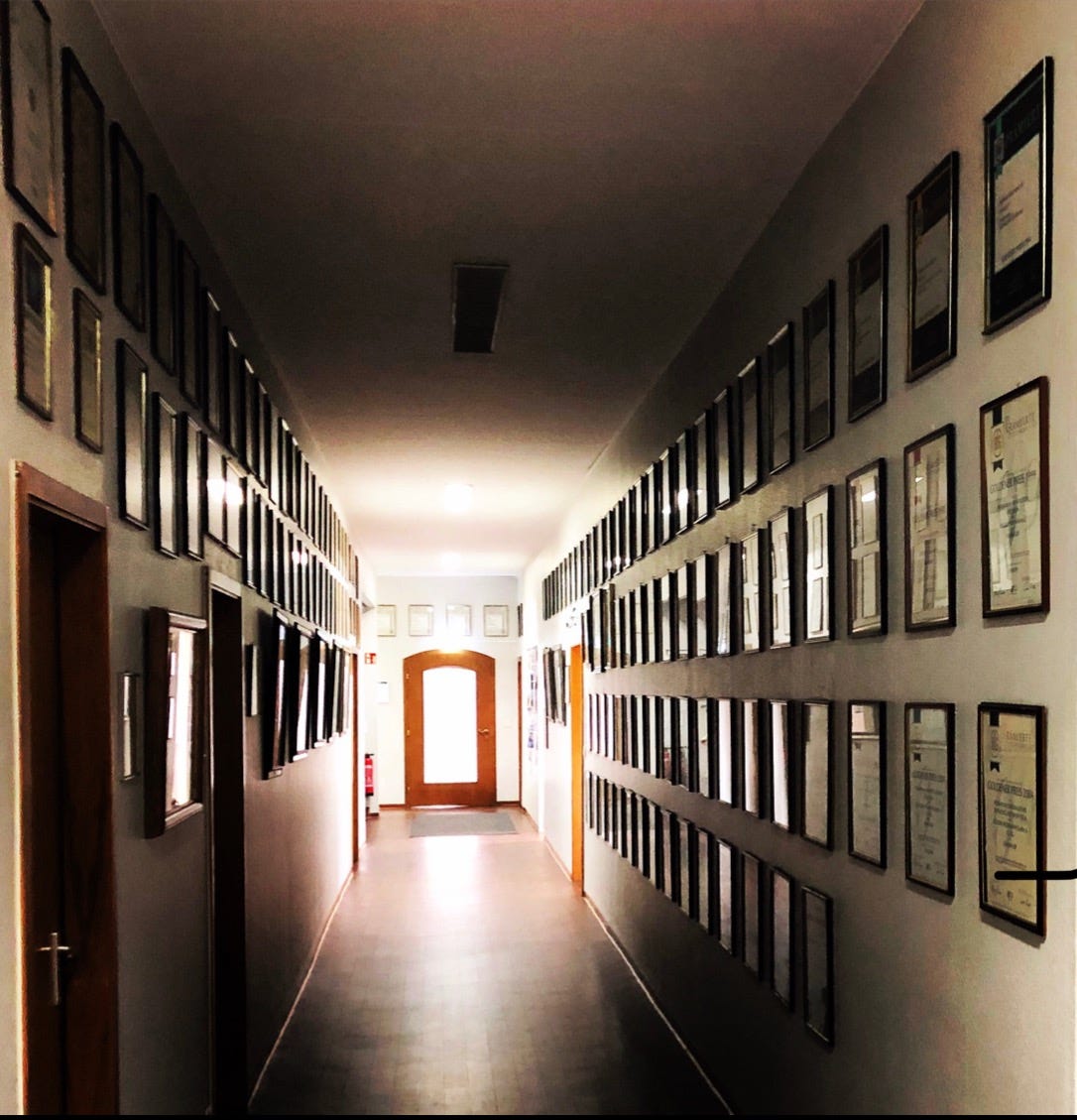 Over 125 DLG (German Agriculture Association) Awards in Gold
Behind a down-to-earth company there is a home. Ours is called Frankfurt am Main. From 1881 until today we have stayed loyal to it.

Even as an established company, we continue to educate ourselves today and learn something new with each new challenge.

Every harvest, every apple, even the smallest change in weather gives its own individual signature so that our cider always tastes like a real Possmann.


Price for many years
product quality
for the 27th time